Our practice believes in giving service and helping the less fortunate both at home and abroad.
At Home
We regularly provides dental services to needy individuals and families here in Orem and Provo, Utah. Through our own efforts and through organized initiatives like Community Health Connect, we seek to take care of our own neighbors.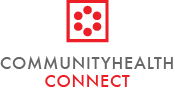 Abroad
One of the most rewarding  projects we are involved with is a yearly dental mission trip to Guatemala, which we have been doing since 2003.  In 2013, Dr. Payne, Katie, and Jen had the opportunity to visit remote villages in Guatemala and provide much needed dental services.  Most of the treatment we provided  focused on pain relief, such as removal of abscessed or infected teeth.  Hundreds of people received treatment, and all involved came away from the experience feeling very rewarded and proud to serve the people of Guatemala.  Read more about Canyon Gate Dental's humanitarian efforts on our blog.