Many people do not understand how dental insurance works and as a result, do not take advantage of it. The following will be the first in a series of articles designed to help you understand the ins and outs of dental insurance so you can effectively use it as a tool to improve your oral health.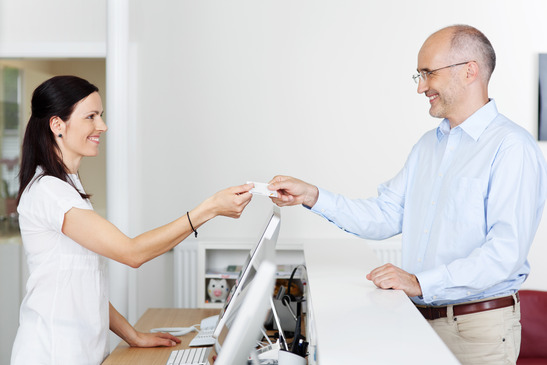 You are paying for your dental coverage. Whether you have a private plan or an insurance plan that comes from your employer, you are paying for it. Many people simply see insurance as an elective benefit that comes as part of their job, but whether directly or indirectly, it comes out of your paycheck.
Your insurance company works for you. Many believe that dental insurance is simply a contract between their dentist and their insurance company but this is not the case. You are the insurance company's customer, and as such, you are their boss. They are responsible to you for how well they cover your dental needs.
Your dental office works for you too. You are a patient and customer of our dental office and we too are responsible to you for how well we educate you about your mouth, diagnose your dental conditions, and take care of your teeth through various dental procedures.
We don't work for your insurance company and they don't work for us. This fact has several important implications:

We can't tell you how much your insurance will pay for a procedure. Because we see so many patients and have a history of dealing with your insurance company, we can make a pretty good estimate Similarly, we can't be exactly sure how much of your benefit is left, but we are pretty good at planning around estimates.
We can't tell you why insurance companies make the decisions they make. Sometimes we feel they do not act ethically, or in our patients' best interest though and we let them know about it. We can also give you contact information so you can get answers for yourself.
As a service to you, we will bill your insurance company, but you are ultimately responsible for your insurance claim.

You should call your insurance company. Before going to the dentist, you can call your insurance company and find out lots of important information. Ask them how much benefit you have left, whether you have any waiting periods, and how much they pay for preventive, basic, or major work. Ask them if they cover a particular procedure that you need.
Talk to your dental office as well. We can help you plan your treatment to maximize your coverage and help you avoid going over your benefit maximum. We can help you get a predetermination from your insurance company. We can explain costs, benefits, and risks of treatment options.
If you are not satisfied, don't remain silent. Unfortunately, we have found that insurance companies frequently try to do everything possible to avoid paying for dental treatment that you need. You would be surprised to find out what goes on behind the scenes and how often they attempt to cut corners on their contract with you. It can go a long way when you, as their customer, demand answers and accountability from them. Although we always try to fight their bad decisions on your behalf, it is much more effective when they hear it from you.
Nicolas K. Young, DMD