A misaligned smile not only affects its aesthetic appeal but can also contribute to issues such as decay and the risk of tooth loss over time.
While traditional orthodontics can gradually correct dental misalignment, you might be seeking a solution that offers both comfort and discretion, surpassing the visibility of traditional braces.
At Canyon Gate Dental in Orem, UT, we specialize in crafting personalized treatment plans that utilize SureSmile aligners. These advanced aligners are designed to effectively address your unique dental concerns with comfort and subtlety.
The Extensive Advantages of SureSmile
Straighten Teeth with Less Pain
SureSmile® stands out as an orthodontic treatment, often noted for its comfortable fit in the mouth without causing irritation to the gums. Furthermore, the clear aligners are conveniently removable during meals, eliminating concerns about food debris getting trapped. While braces may be preferable for intricate cases, numerous patients find significant benefits in the comfort offered by aligners.
Take Care of Dental Misalignment
Misaligned teeth pose challenges in maintaining proper oral hygiene, potentially leading to decay and infections. The consequences of malocclusion include worn enamel and the development of TMJ disorders. Clear aligners address these issues by straightening crooked teeth, closing gaps, and correcting malocclusion, thereby enhancing dental health and averting more severe concerns.
Improve Your Quality of Life
A significant number of patients express heightened confidence with straighter smiles. This boost in confidence often extends to increased comfort in social settings, enhanced feelings of attractiveness during self-reflection, and a newfound motivation to pursue opportunities that may not have been considered before. A beautiful smile can empower individuals to explore various aspects of life with renewed self-assurance.
Continue Daily Activities
In contrast to braces, which impose limitations on certain foods such as hard candy and popcorn, clear aligners come with no dietary restrictions. With the ease of removing your aligners, you have the freedom to enjoy a wide variety of foods and beverages. Additionally, you can effortlessly take out your aligners for photos, providing flexibility and convenience in your orthodontic journey.
Misaligned teeth, an overbite, underbite, or an asymmetrical smile may diminish your confidence, prompting you to conceal your mouth while speaking. SureSmile aligners offer a solution, allowing you to refine the appearance of your smile to a level where you'll feel proud and eager to showcase it.
Recognizing the presence of other clear aligner systems, such as Invisalign®, our dentist acknowledges that both systems serve as comfortable and discreet alternatives to traditional braces. However, at our Orem office, we opt for SureSmile due to its unique advantages. Let's explore how SureSmile and Invisalign compare:
| | SureSmile | Invisalign |
| --- | --- | --- |
| Cost | $4,695-$5,400 with us | $3,000-$8,000 |
| Length of Treatment | 6-18 months | 12-18 months |
| Comfort Level | The aligners' edges undergo laser trimming, which leads to a refined, accurate, and pleasant fit. | 1. Although Invisalign is a less painful option for orthodontic treatment compared to conventional braces, the aligners may still have rough edges. |
| Case Complexity | SureSmile has the capability to address challenging cases such as significant gaps and severe bite issues. | In general, Invisalign is primarily used to address dental misalignment that falls within the mild-to-moderate range. |
Achieve Dental Alignment on Your Own Schedule
Do you have a dental concern that requires orthodontic attention? Look no further—we're here to assist you. Dr. Nick Young recognizes that the prospect of noticeable braces can be a deterrent for many patients, even though they desire straighter teeth. Whether it's a teenager feeling self-conscious about braces or an adult seeking discreet alignment correction, we take pride in offering SureSmile—an option that allows you to straighten your teeth on your own terms.
If you or your child requires orthodontic treatment, we invite you to explore the benefits of SureSmile with us. Connect with our Orem, UT, office today by filling out our form or giving us a call.
The SureSmile System Process
Ensuring the Well-being of Your Aligners and Preserving Dental Health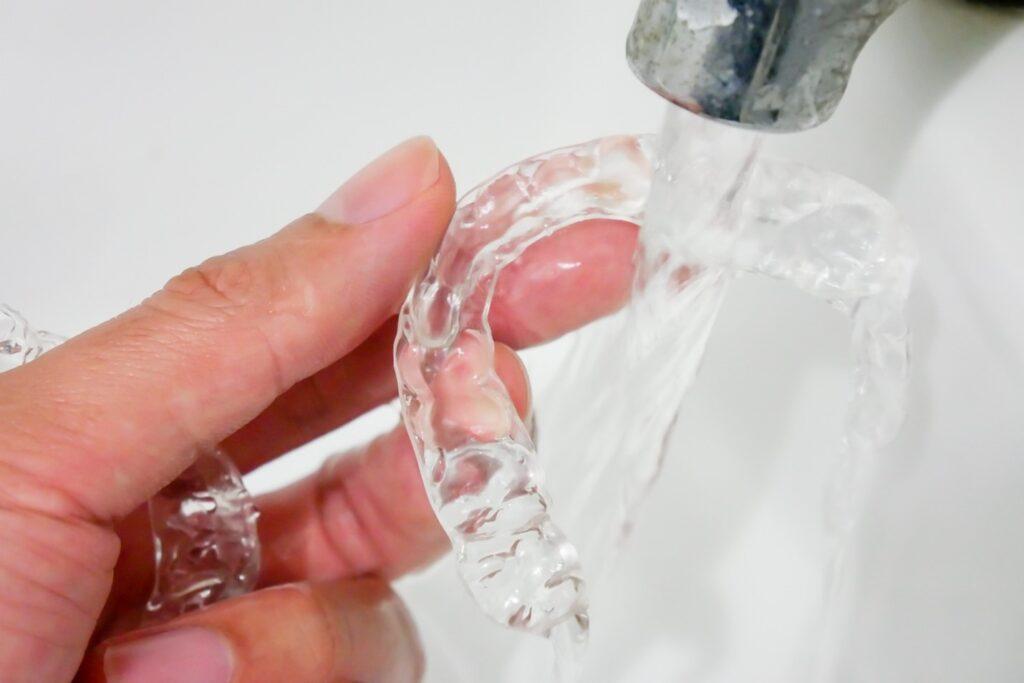 Regular Maintenance for Your Aligners
Ensure you clean your aligners twice daily using a gentle soap and a soft-bristle toothbrush, ideally coinciding with your regular teeth-brushing routine. Every time you remove them, rinse the aligners thoroughly to eliminate bacteria, using cold or lukewarm water to prevent any warping.
Brush and Floss Your Teeth
Maintain a consistent oral hygiene routine by brushing and flossing your teeth twice daily throughout your treatment. This practice is crucial for sustaining the health of your teeth, ensuring they remain robust enough to support your SureSmile aligners. Additionally, we advise brushing your teeth or using mouthwash after every meal to eliminate food debris before reinserting your aligners.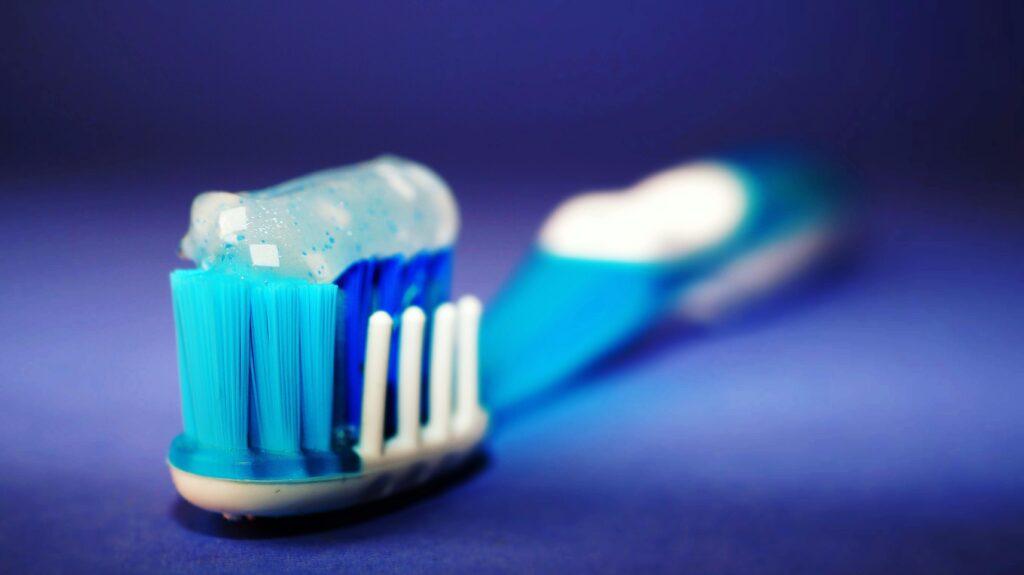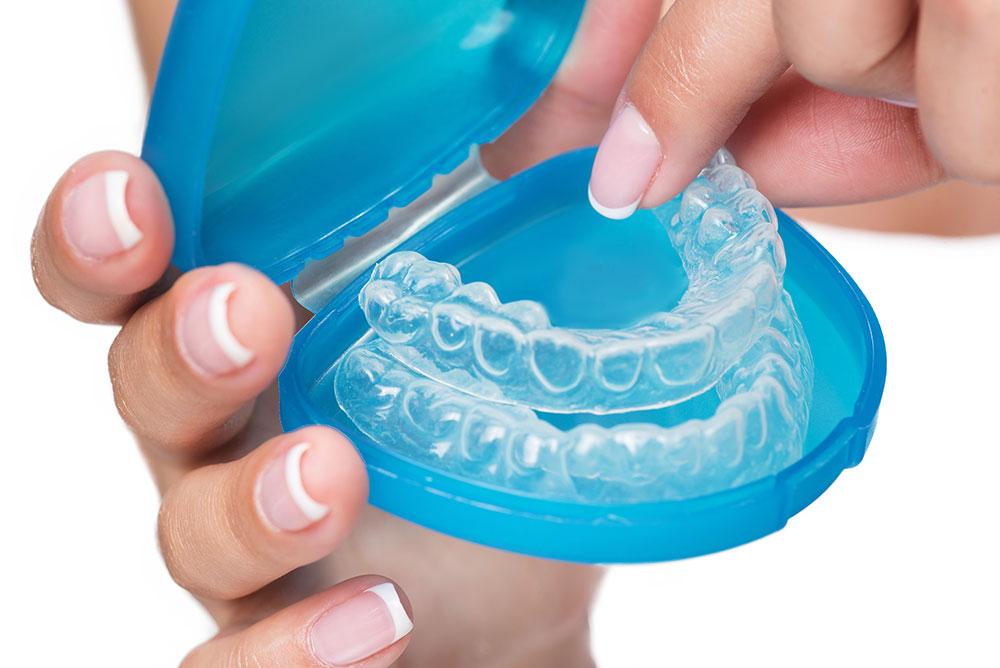 Store Your Aligners Properly
Commit to wearing your aligners for 20-22 hours daily, and when not in use, make certain to store them in their designated case. Inadequate storage practices may lead to damage to the aligners, necessitating the replacement of the appliance. This can extend your treatment duration and escalate costs.
In our Orem office, the cost of SureSmile aligners ranges from $4,695 to $5,400. As we operate independently of all insurance networks, there are no constraints on tailoring our care to specific insurance requirements. Despite being out-of-network, we collaborate with numerous insurance providers, allowing us to submit claims for reimbursement on your behalf. This means you may be able to leverage your insurance benefits for our services. Our dedicated staff is pleased to proactively check your benefits, offer an estimate, and explore any applicable specials, ensuring transparency in your treatment plan.