---
Each year our office makes a trip to Guatemala to give service to some villages that have very little access to dental care.   I'd like to briefly share with you a couple of the experiences we've had on our mission trips: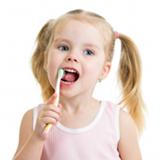 ---
Many of the patients we see at our Orem, Utah dental office are parents of small children.  When I examine such families, I always make sure to impart the advice recommended by the ADA and my dental school pediatric classes, that is, brushing and flossing for at least two minutes, twice a day, seven... Read more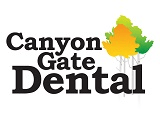 ---
As the end of 2013 approaches we feel grateful for many things, especially our great patients.  We realize you have many options for dental care in this area and we sincerely thank you for the trust you place in us.  As 2014 approaches, we'd like you to be aware of a couple things:
Read more
Aenean convallis aliquet lacus vitae tempus. Suspendisse accumsan nisl sit amet justo auctor id accumsan purus malesuada. Sed gravida, erat ut commodo commodo, metus ante facilisis ante, a vulputate tortor velit gravida tortor. Vivamus ante ante, fringilla vel hendrerit at, interdum id tortor.
Etiam vitae ligula nulla, eget convallis erat. Nunc tortor sem, iaculis at rhoncus ac, molestie quis nunc.
Donec dictum libero vel orci malesuada mattis. Suspendisse libero ante, varius ac laoreet vel, blandit eget lacus. Vestibulum ante ipsum primis in faucibus orci luctus et ultrices posuere cubilia Curae; Sed porta, arcu sit amet consequat fermentum, erat est ullamcorper tortor, sed eleifend urna dolor vitae sem.