Patient Reviews
I work at a treatment facility and have the opportunity to take many of our students to Canyon Gate Dental. It is always a wonderful experience. The staff are all so nice and fun, they always greet us as we enter and truly want to know how life is treating us. I'm especially impressed with how well they work with each other and interact with the patients. I always look forward to taking one of our students to Canyon Gate Dental!
The staff at Canyon Gate Dental are helpful, friendly, and professional! They take time to answer my questions, and they make the experience relaxing and comfortable! I used to dread going to the dentist, but I don't anymore!
Welcome to Our Site!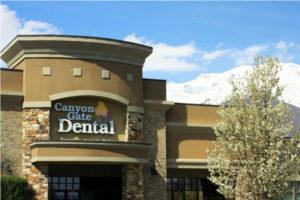 Canyon Gate Dental is home to the most caring and gentle dental team in Orem, Utah. Dr. Glenn Payne, Dr. Nick Young, and their excellent staff can take care of all your family's restorative, preventive, cosmetic, and emergency dental needs. With reasonable prices, a treatment philosophy emphasizing prevention and education, and a track record of consistently doing things right and going the extra mile, Canyon Gate Dental will provide your family with the best dental experience to be had in Utah Valley. Call to make an appointment today. We can't wait to meet you and help you keep your smile healthy and beautiful for a lifetime.
We provide the following services and features, plus many more, in our Orem, Utah office: