Patient Reviews
Both Dr. Payne and Dr. Young are great at what they do! They are very friendly and show concern for your comfort during care. This is the best dental office I have been to and every experience I have had with them has been great!
We had moved to Orem from Oregon, nearly 4 years ago and needed to find a family Dentist. We were a little worried about not knowing where to go. I found Canyon Gate Dental on Google and stopped in their office and scheduled an appointment. The office staff is always very friendly, helpful and courteous. Dr. Payne is wonderful! After doing 2 root canals on my son, he called that evening and left a message, asking how my son was doing. He said if he's having too much pain or anything out of the ordinary to give him a call, and gave us his cell number. We have been very impressed. Would recommend Canyon Gate Dental to any one!
Welcome to Our Site!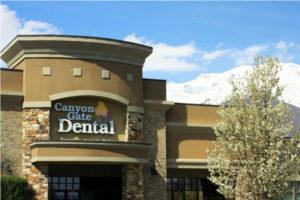 Canyon Gate Dental is home to the most caring and gentle dental team in Orem, Utah. Dr. Glenn Payne, Dr. Nick Young, and their excellent staff can take care of all your family's restorative, preventive, cosmetic, and emergency dental needs. With reasonable prices, a treatment philosophy emphasizing prevention and education, and a track record of consistently doing things right and going the extra mile, Canyon Gate Dental will provide your family with the best dental experience to be had in Utah Valley. Call to make an appointment today. We can't wait to meet you and help you keep your smile healthy and beautiful for a lifetime.
We provide the following services and features, plus many more, in our Orem, Utah office: